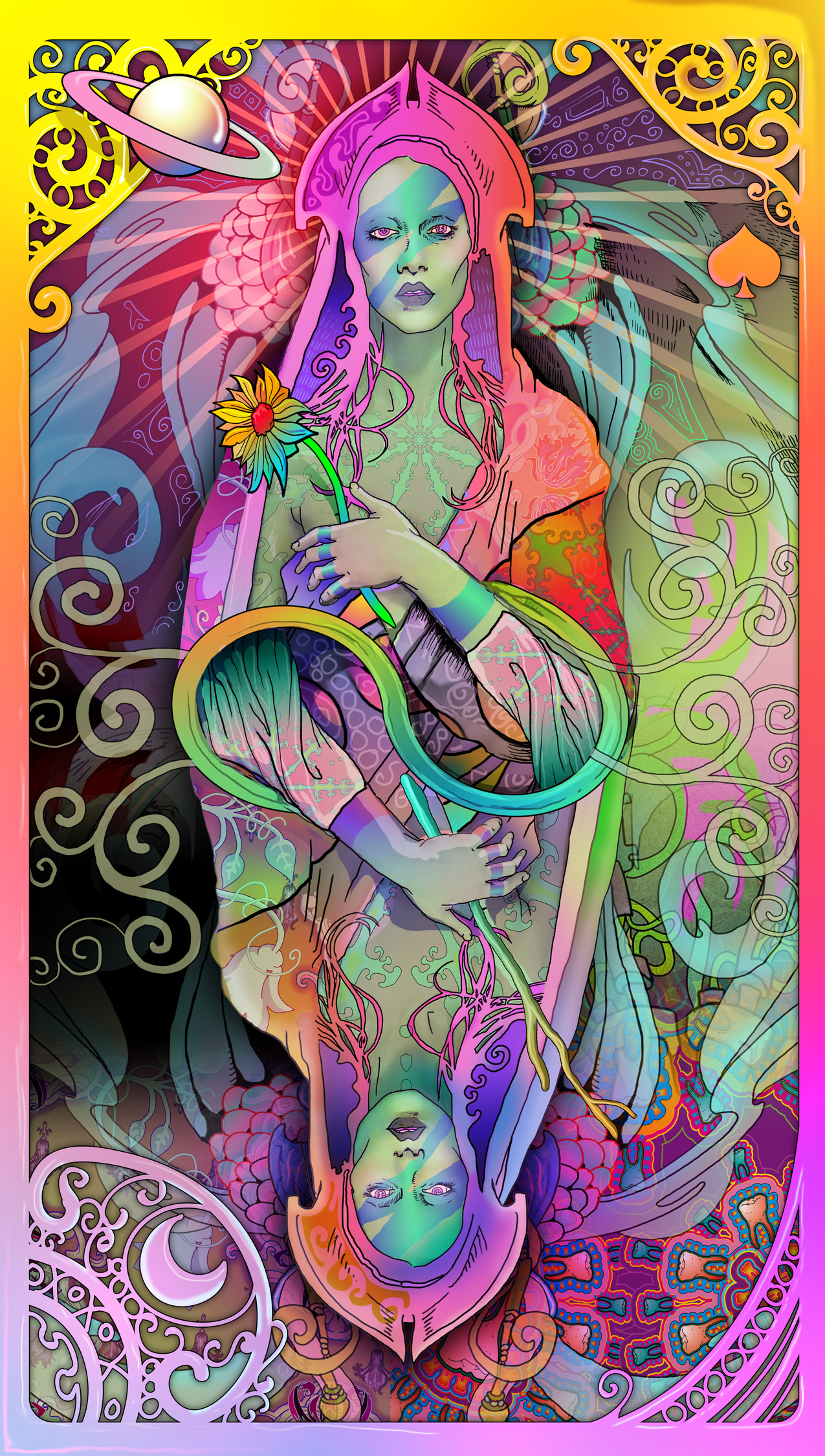 this is also a quick turn image. the eyes were 3D renders. the rest is drawing over a composite image made up of clip art tentacles, and fractal patterns.
Maya. Photoshop. Apophysis, (open source fractal generator)
.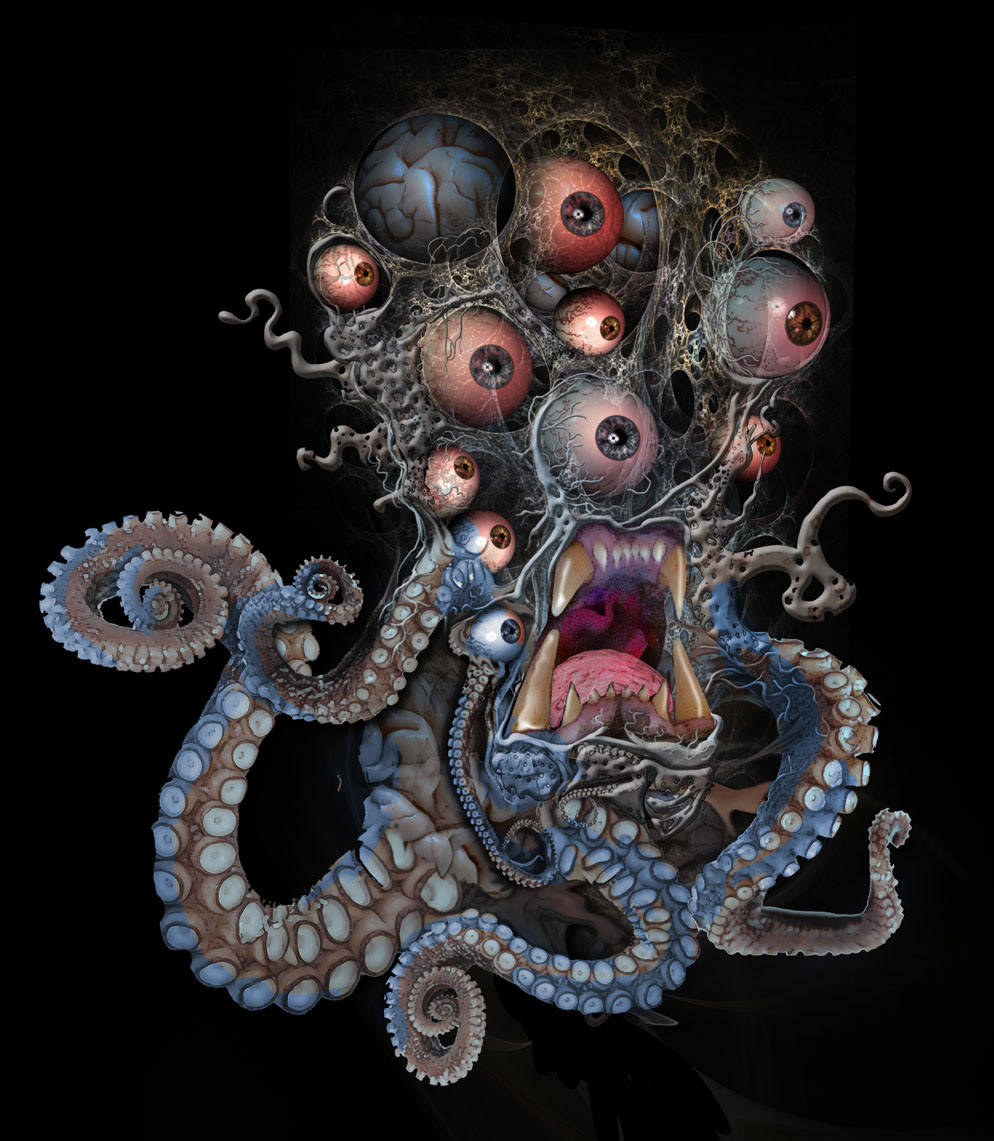 a close-up, and two of the raw fractals.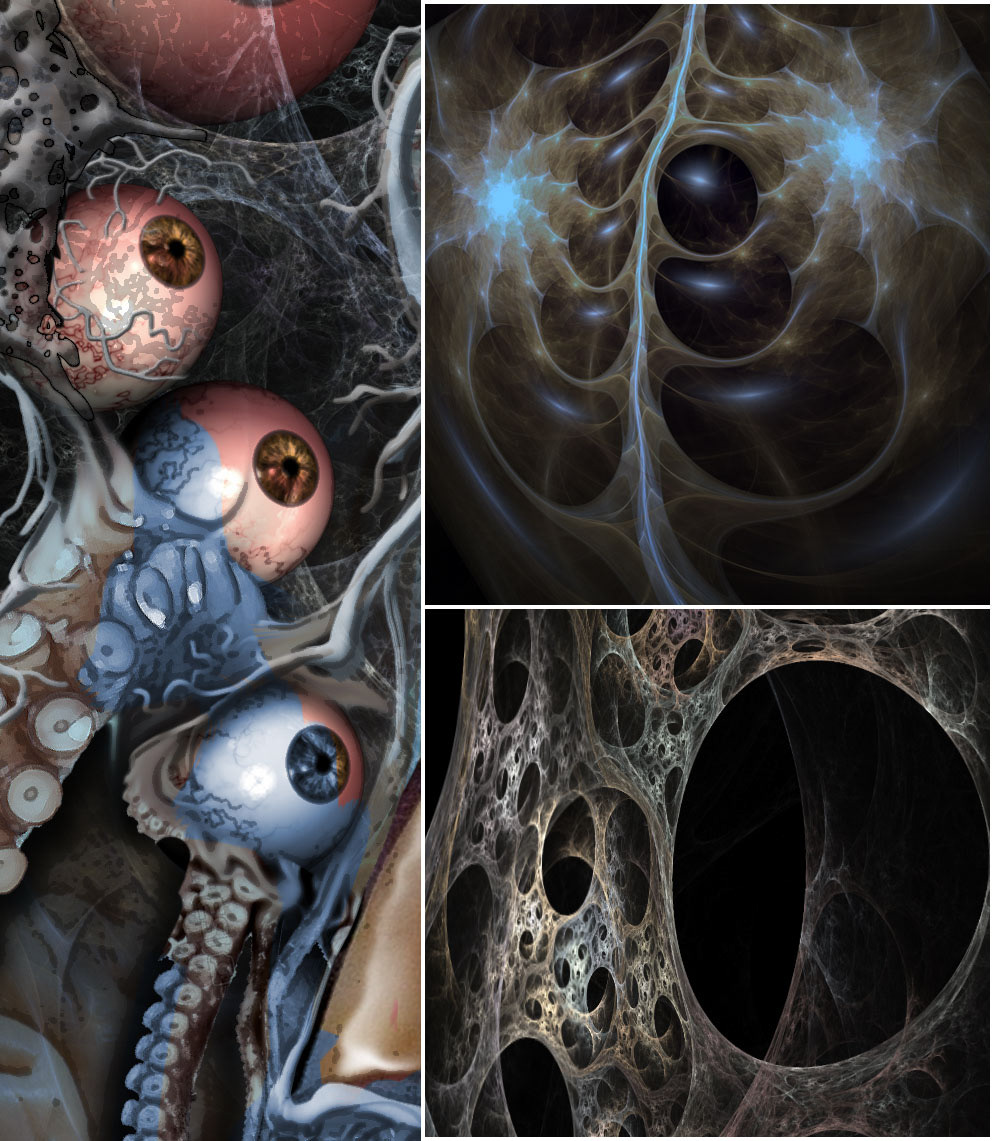 two day painting
Photoshop
one day drawing.
Photoshop. Apophysis, (fractal renderer)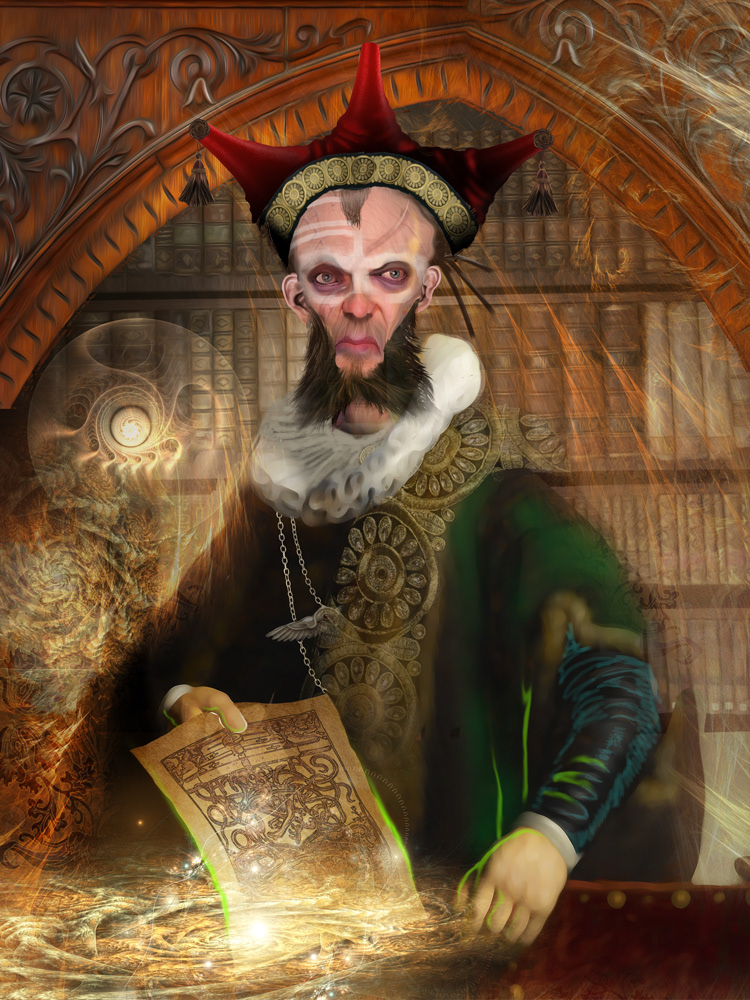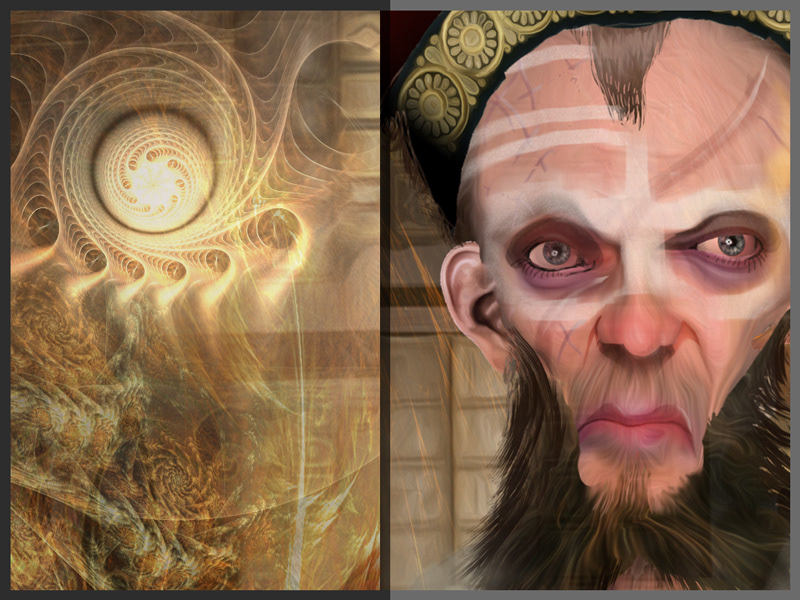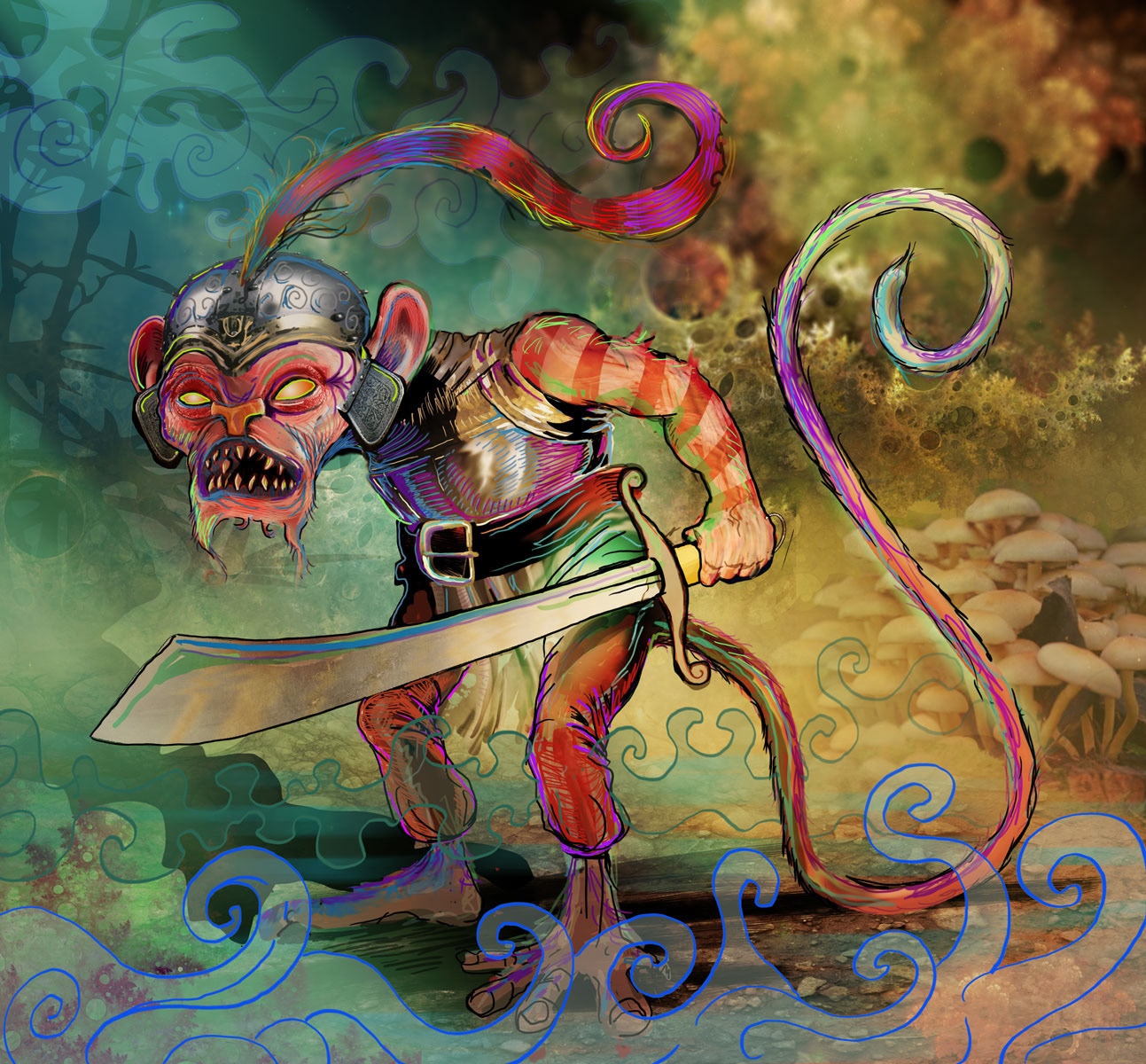 this is the print conversion.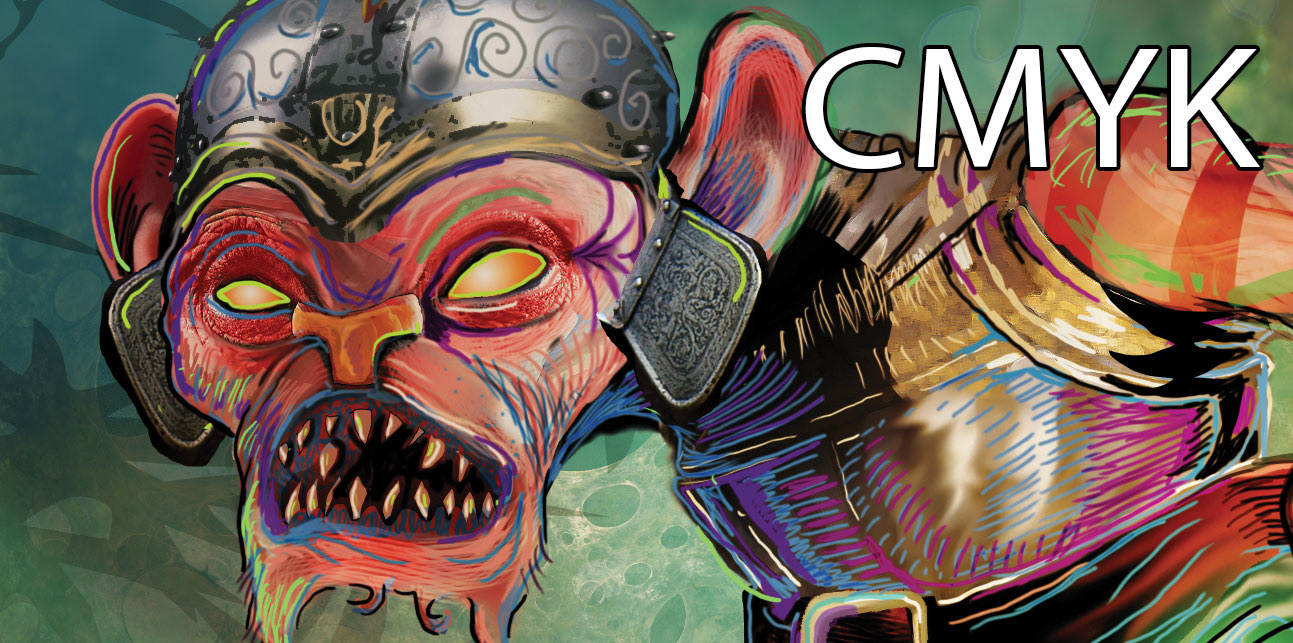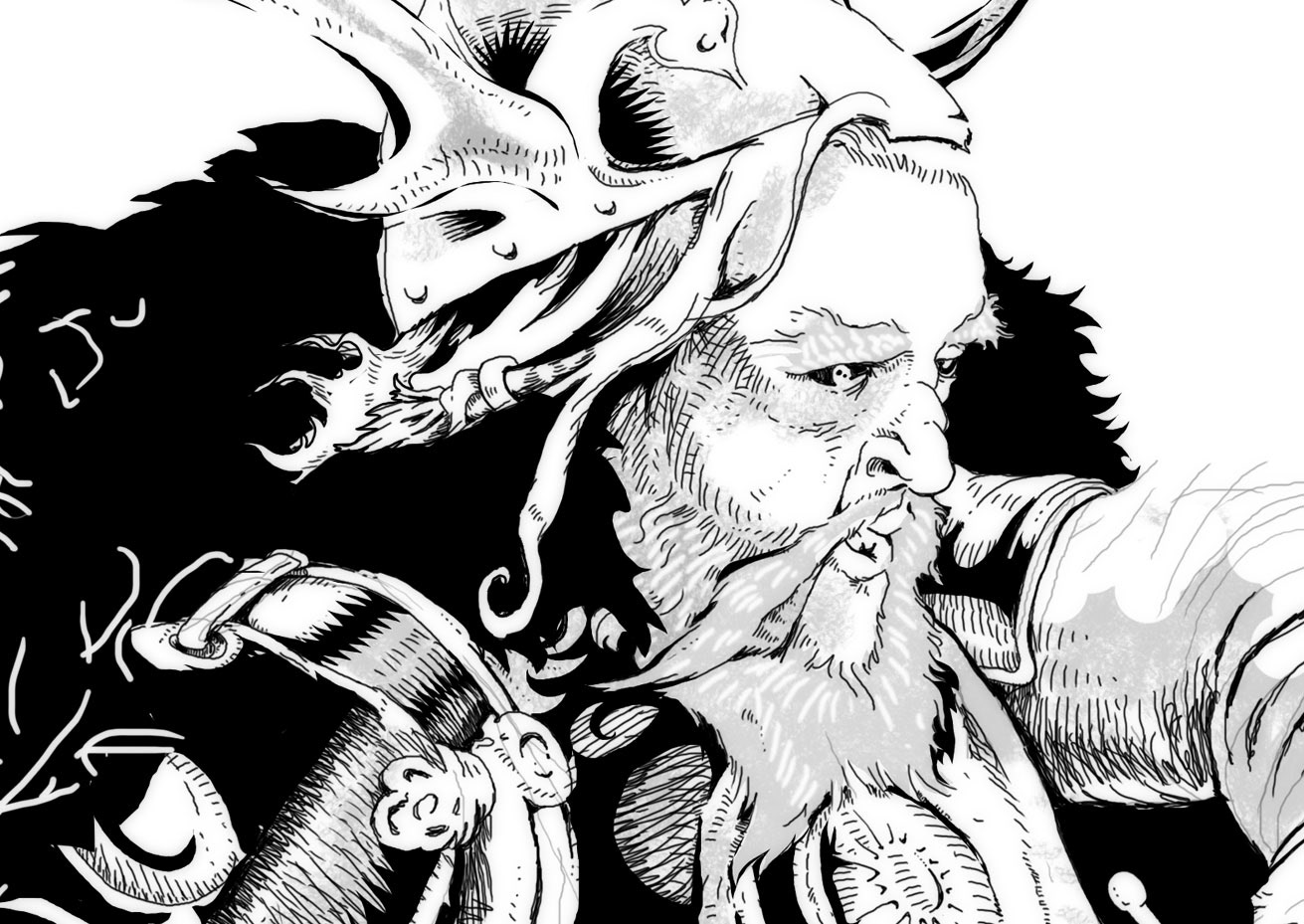 painting directly on top of photography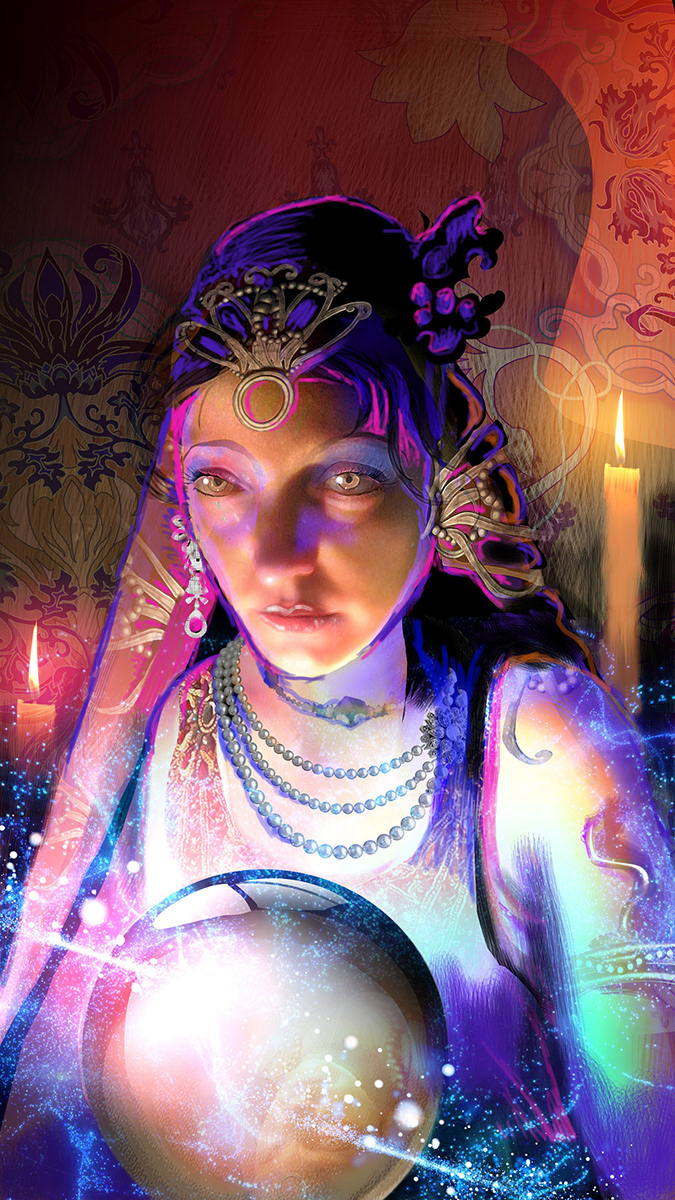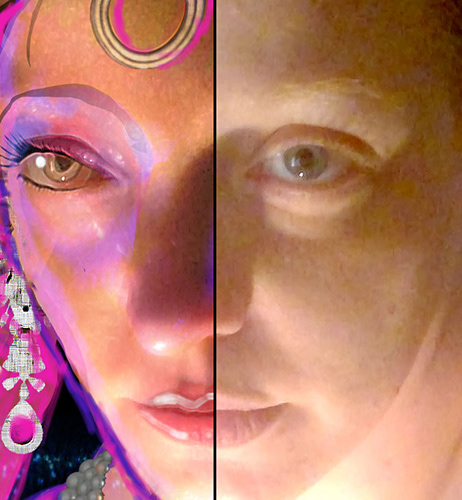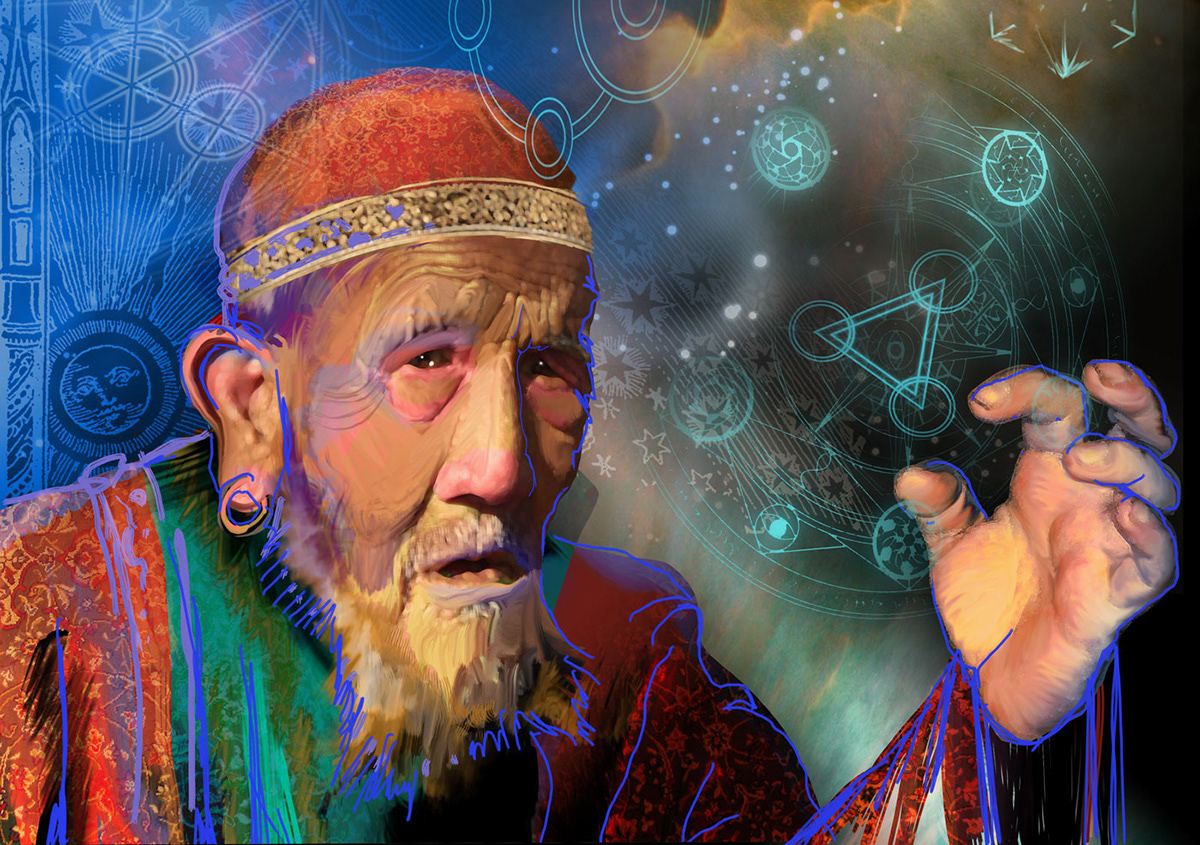 this a page from a board games press package. The game tiles wher drawn and colored in Manga. the background pattern is vectors layered in Photoshop. Detail below.
Manga. Photoshop. Illustrator.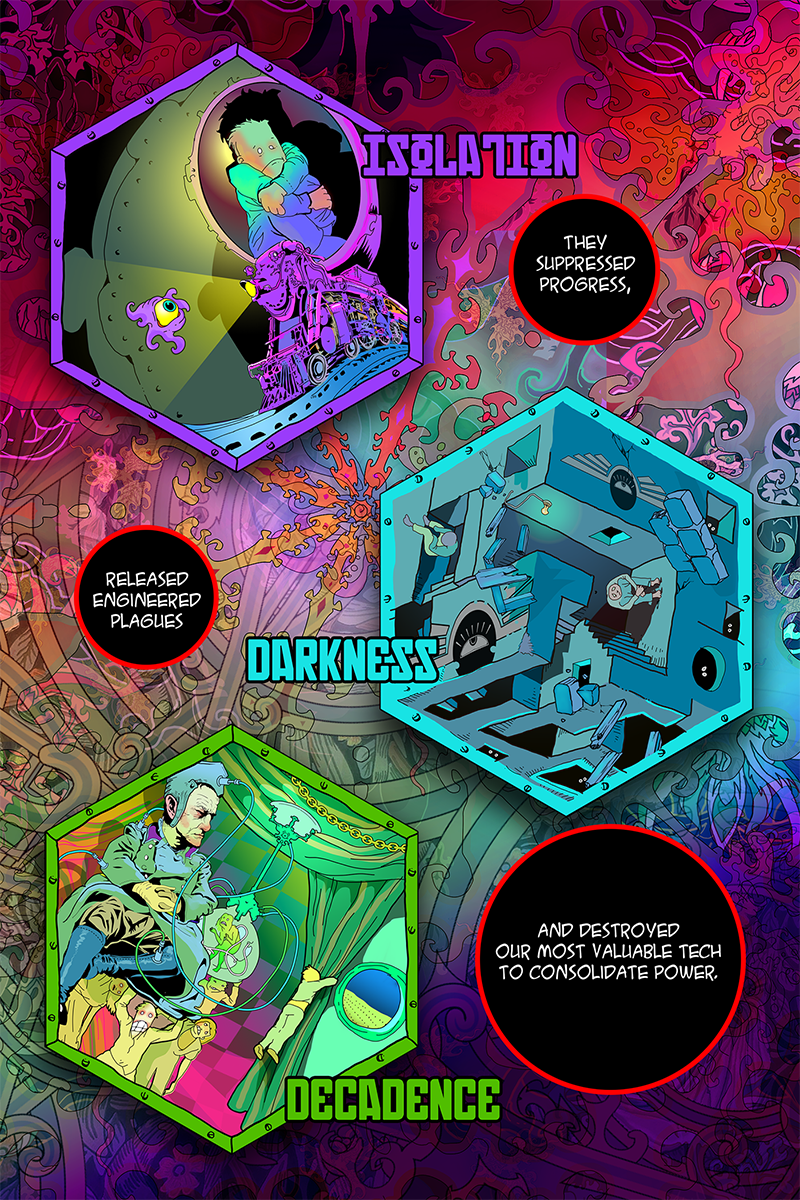 Pattern incorporated into the backdrop.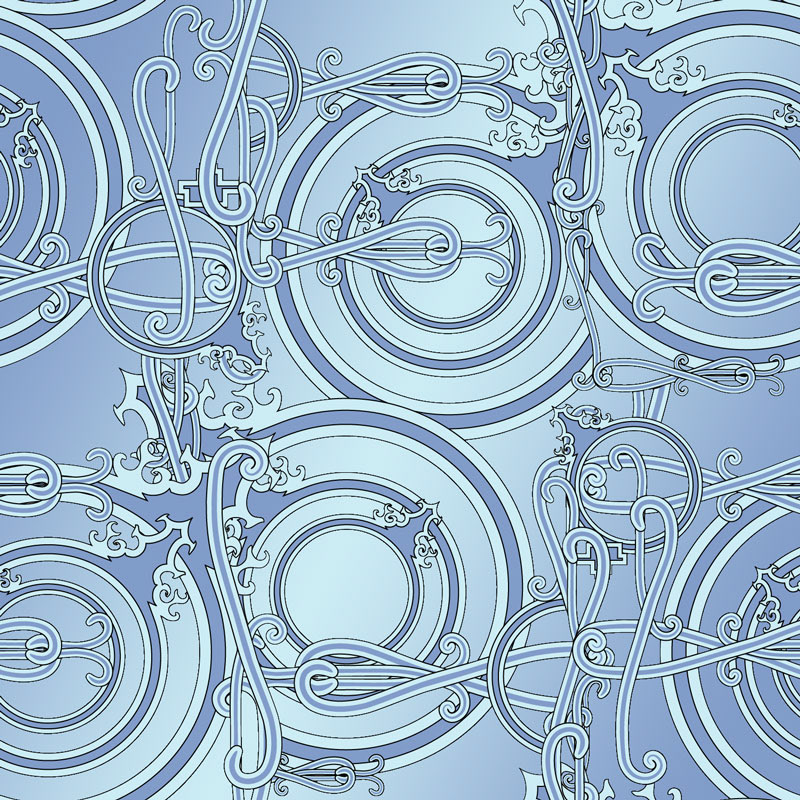 2D drawing and 3D renders blended.
Maya. Photoshop. Illustrator.